ADMISSION FOR 2020-2021 IS IN PROGRESS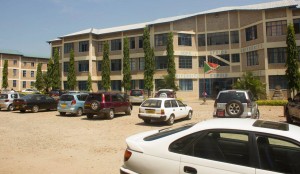 Choosing where to continue your education is a major decision and I believe that Hope Africa University (HAU) / Université Espoir d'Afrique (UEA) will be a choice you will not regret, especially if you are ambitious and determined to succeed. We are committed to accompany each student and ensure his/her journey at HAU is a successful and life-enhancing experience.
HAU is a multinational, multicultural, and friendly learning community where students progress well in their studies. Every year, students join us from many schools and fourteen different countries of the world. We are very proud of their academic and professional achievements.
HAU is ready to partner with you as you build your future; exciting times are ahead of us.